Central African Republic (CAR) refugee children pose with their oft-improvised toys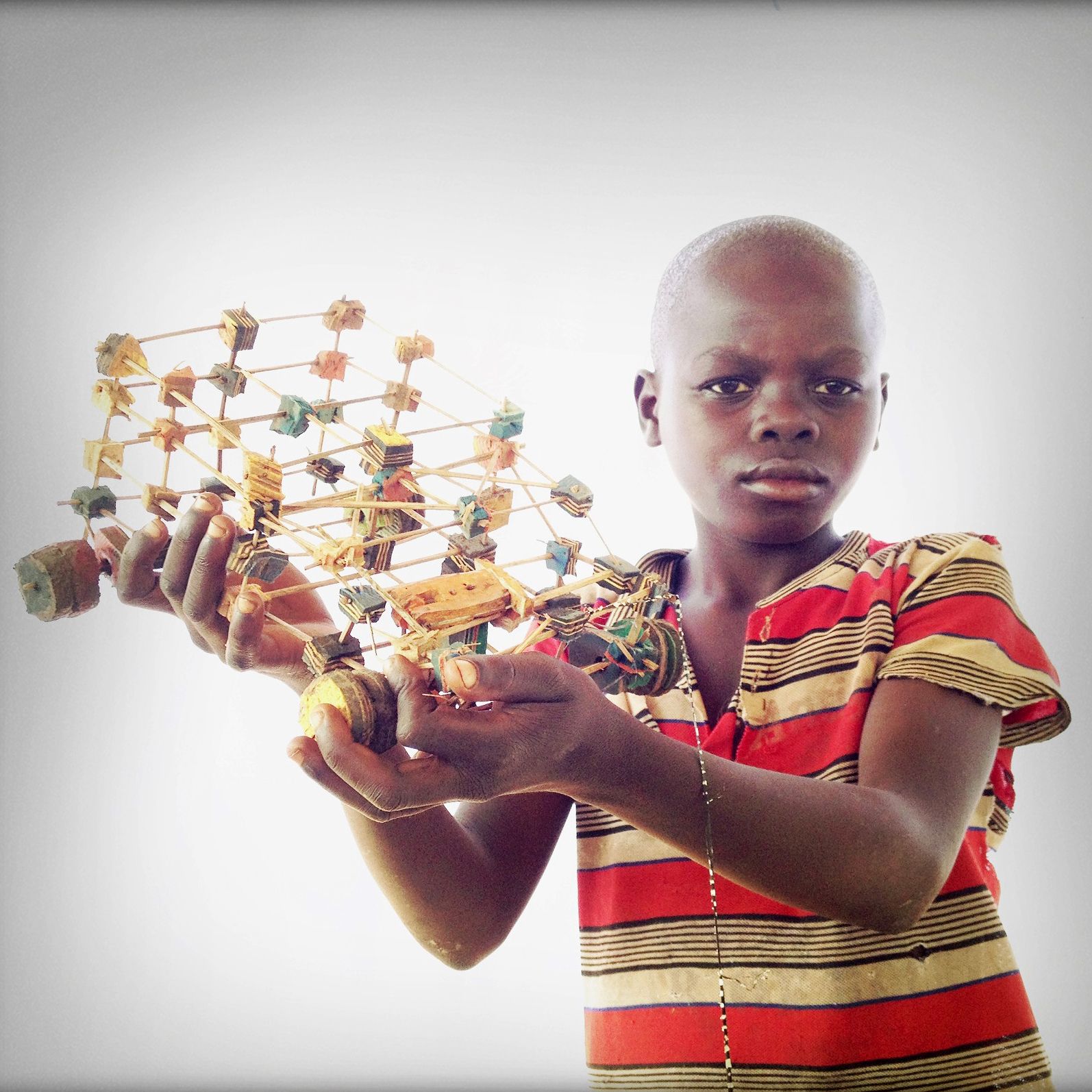 Democratic Republic of the Congo (DRC)/Central African Republic (CAR) refugees
Ngbangue Amicet, 12, holds his hand-made toy automobile in Batanga Transit Center for Central African Republic (CAR) refugees in Batanga village, Equateur Province, the Democratic Republic of Congo (DRC) on 12 August, 2013. He made the car out of sticks and bits of sandals and sponges he found in Batanga.
Conflict in Ngbangue's home village in CAR drove his family to flee across the Oubangi River to neighboring DRC. They are currently living in Batanga Transit Center while waiting to be transferred to Boyabo refugee camp by the UN refugee agency. UNHCR is continuing to extend Boyabo to be able to transfer more refugees; 2,710 refugees are currently in the camp and more than a 2,500 are awaiting transfer. In addition, more refugees are still crossing the Oubangui River to the DRC.
Like all kids, refugee children love–and need–to play. These portraits are a tribute to their ingenuity, and the perseverance of of their youthful spirits amid even the most challenging of circumstances.
UNHCR/B. Sokol/August, 2013