Forgotten Tragedy: Malian refugees in Burkina Faso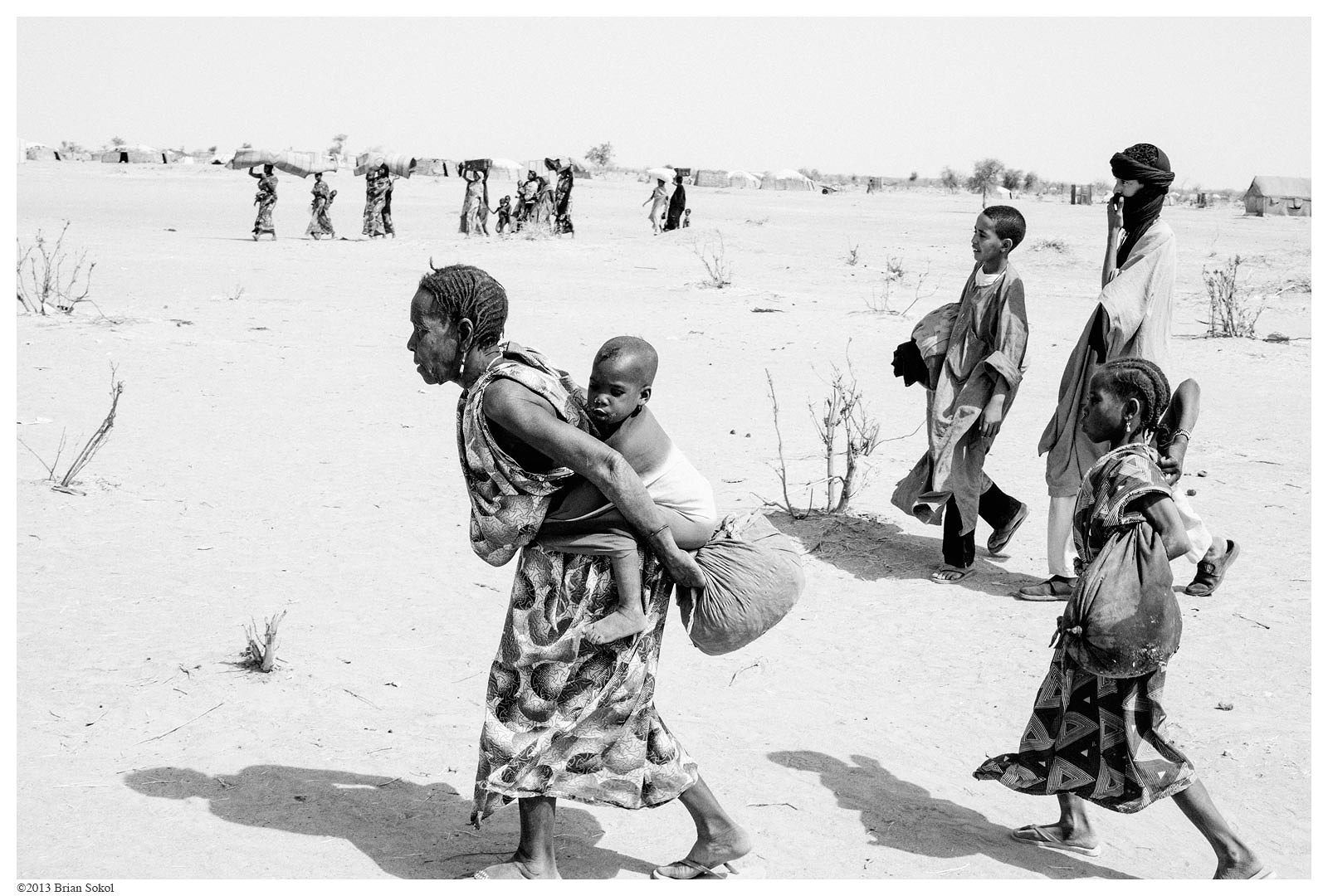 Malian Refugees/Burkina Faso
As part of a process relocating refugees away from the porous and insecure Mali/Burkina Faso border, Malian refugee families carry their belongings toward vehicles that will transport them them from Damba to Mentao camps on 12 March, 2013 in Burkina Faso. Before making the journey, shelters have to be disassembled, bags packed and people and belongings loaded aboard trucks.
The armed conflict in Mali has created a mass movement of people fleeing their homes in search of safety. As of April 12th, 2013 there were 173,779 Malians registered with UNHCR as refugees in neighboring countries. Within Mali, there are an estimated 260,665 internally displaced people.
All told, nearly half a million Malian people have fled their homes and sought refuge elsewhere.
UNHCR and partner organizations are working to provide for the needs of Malian refugees throughout the region. In Burkina Faso, more than 49,000 people are registered with UNHCR. Additional funding and support is needed to provide for the food, clothing, shelter, education and health care that they desperately need.