The Most Important Thing: Central African Republic (CAR)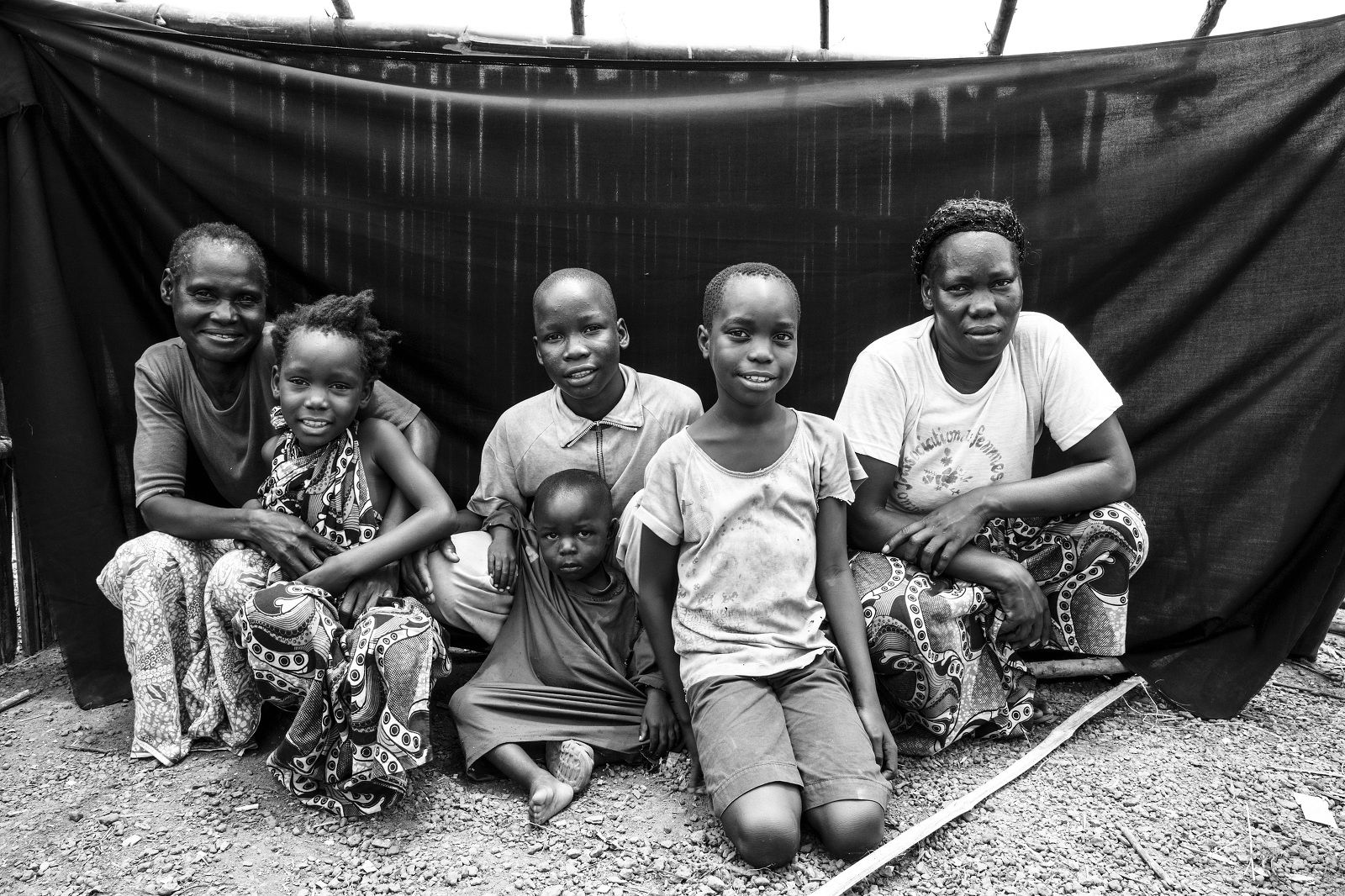 Democratic Republic of the Congo (DRC)/Central African Republic (CAR) refugees
Mandjakete (family name) Bonheur (given name), 9, (second from right) poses for a portrait with his family at Boyabo camp for Central African refugees in Equateur Province, Democratic Republic of Congo on 16 August, 2013.
Bonheur and his family fled from their village of Moungoumba, CAR, on March 24th — the day that Bonheur's friend Princi was shot and killed by Seleka forces in front of his eyes. With surprising eloquence, nine year-old Bonheur recounted the escape of his family.
«When they shot Princi I was 'frustrated,' and I ran away crying,» he recalls. When he found his family and told them what had happened, they waited until night fell, then slipped away to an island in the middle of the Oubangi River. They lived there for «three Sundays,» (three weeks), he says. «We found some brothers (friends and neighbors) and made shelters out of bamboo like the fisherman do. We didn't sleep much at night, and didn't do much during the day. We were scared all the time.» In late April, Bonheur and his family safely arrived in the Democratic Republic of Congo.
Though Bonheur was forced to abandon everything he valued in CAR–his shoes, his schoolbooks and pen–he reflects on the situation with an uncommon optimism. «The most important thing is that I have my life, and my family,» he says. «We are all alive, even though we had to leave all our important things behind.»
Conflict in CAR has caused a mass displacement of people to neighboring DRC. Some 40,000 CAR residents have fled to DRC since April 2013, when Seleka rebels ousted the CAR government.
UNHCR and its partners are building four refugee camps in DRC's Equateur and Oriental Provinces to provide protection and assistance to the refugees and ease the burden on the local population.
The process of getting refugees to the camps, however, is not an easy one. Immediately afar fleeing CAR, many refugees take shelter in 'transit centers' immediately across the border in DRC. These locations are extremely close to CAR.
For their security, refugees are relocated a safe distance from the border to camps, such as Boyabo, where their needs can be better tended to. In Boyabo, families will be provided with a private shelter, non-food items (NFIs), and receive access to health care and more nutritious food.
UNHCR/B. Sokol/August, 2013