File photo of a would-be immigrant crawling on a beach after his arrival in Fuerteventura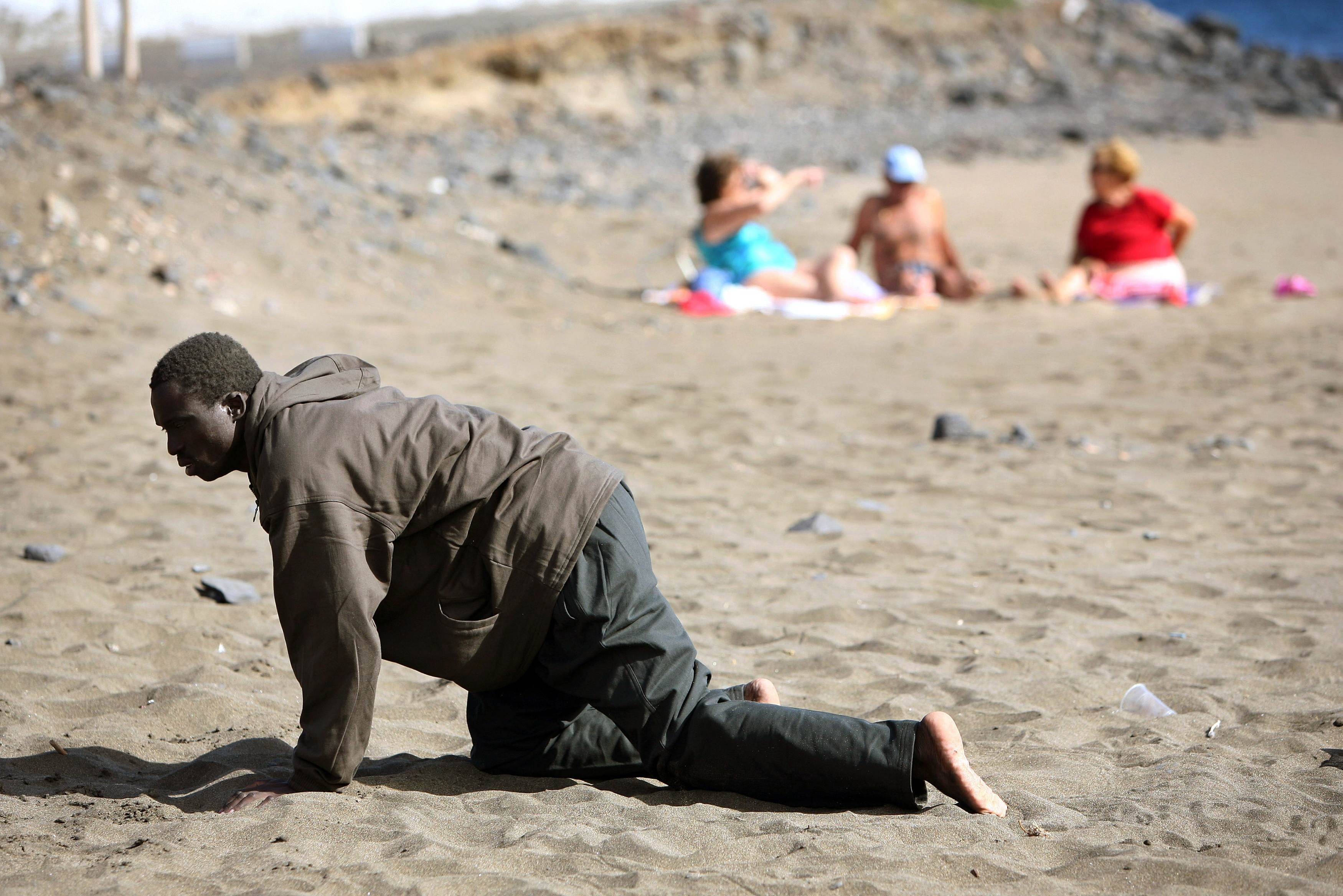 A would-be immigrant crawls on the beach after his arrival on a makeshift boat on the Gran Tarajal beach in Spain's Canary Island of Fuerteventura in this May 5, 2006 file photo.
Juan Medina: I heard about a makeshift boat carrying migrants from Africa was on its way to the beach at Gran Tarajal, south of the island of Fuerteventura so I rushed there.
When I arrived, the migrants, who risk their lives trying to reach European soil in flimsy boats, were being treated by members of the Spanish Red Cross who were providing them with clothes and water. They were exhausted from their perilous journey.
The strength of this image is that it shows the contrasts in our society: on one side of the photograph you have people who seem to be enjoying the sun on the beach and on the other a man crawling through the sand after risking his life at sea.
It was challenging to show as clearly as possible the inhumane conditions African migrants must endure in order to reach Europe. But there are also many things that this image doesn't show but that are very important in explaining why these people risk so much. For example, we don't get to see the suffering and solitude they endure after leaving their families behind.
I believe images that tell the stories of the migrants should affect everyone. Nobody should be immune to the plight of these people. REUTERS/Juan Medina/Files (SPAIN – Tags: CIVIL UNREST SOCIETY IMMIGRATION TPX IMAGES OF THE DAY)
ATTENTION EDITORS – THIS PICTURE IS PART OF PACKAGE '30 YEARS OF REUTERS PICTURES'
TO FIND ALL 56 IMAGES SEARCH '30 YEARS'