photographies pour Editor's Choice de miquelpellicer.com – Periodismo Digital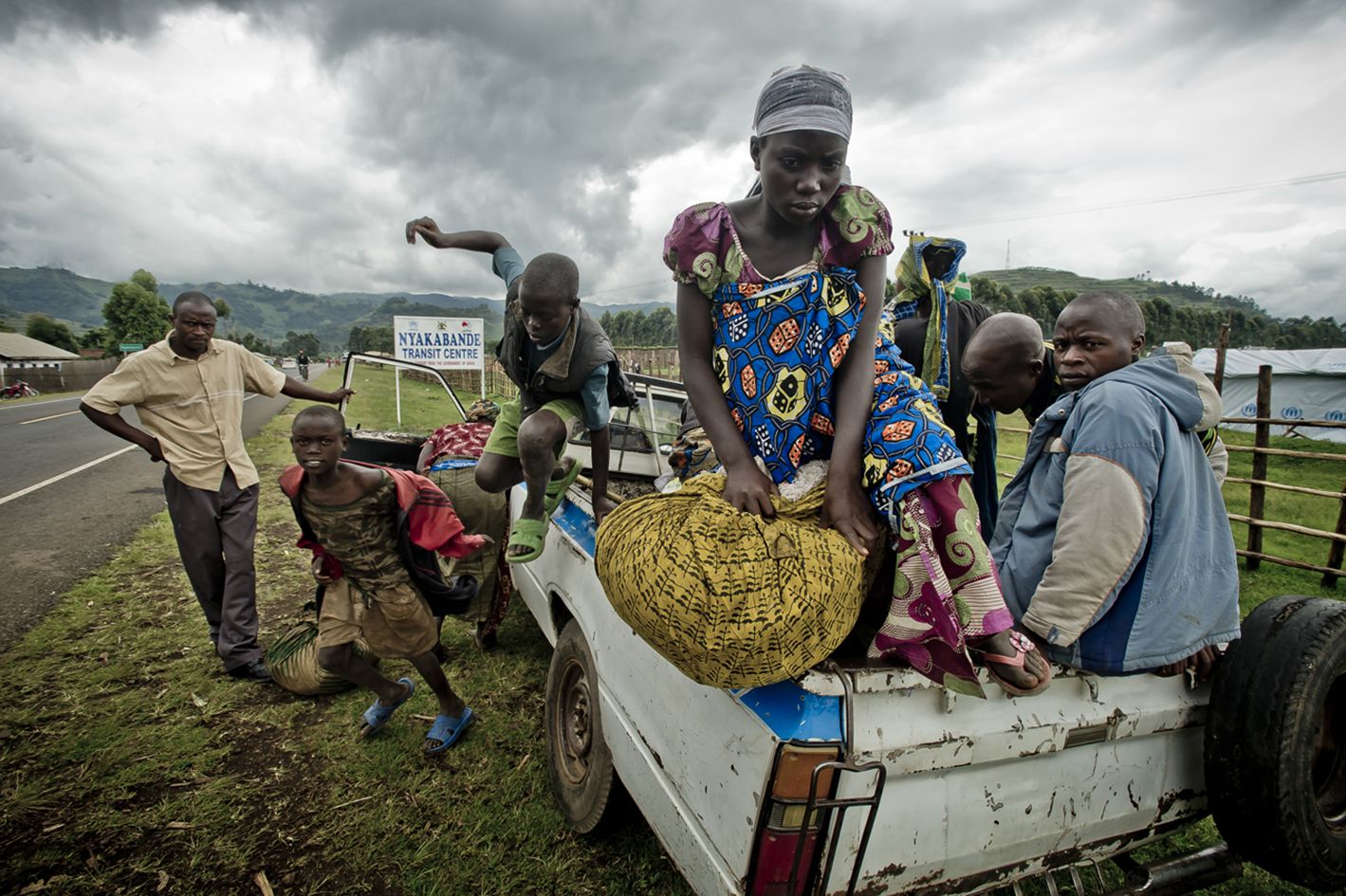 Face à la porte principale du centre de transit de Nyakabande, un groupe de réfugiés descend du pick-up d'un privé qui les a transportés depuis Bunagana, un point de passage sur la frontière entre Congo et Ouganda. Informé de leur présence par la police, le HCR leur a envoyé un camion pour les prendre. Mais profitant de la situation, un chauffeur privé ougandais (tenant la porte du véhicule) leur a proposé de les transporter au centre. Une fois arrivé, il exige le paiement de la course à des réfugiés bien incapable de payer, mais piégés.
Uganda. Kisoro District. In front of the main gate of Nyakabande Transit Centre, a group of refugees get off of a private pick-up which took them from Bunagana, an entry point on the border between Congo and Uganda to Nyakabande. Informed of their presence by the Ugandan Police, HCR sent a truck to pick them up. But a private Uganda driver (holding the car door), taking advantage of the situation, proposed to transport them to the Center. When arrived, he claimed the price of the journey to the refugees who were unable to pay although trapped by the dirty trick.