Los mejores artículos sobre periodismo de la semana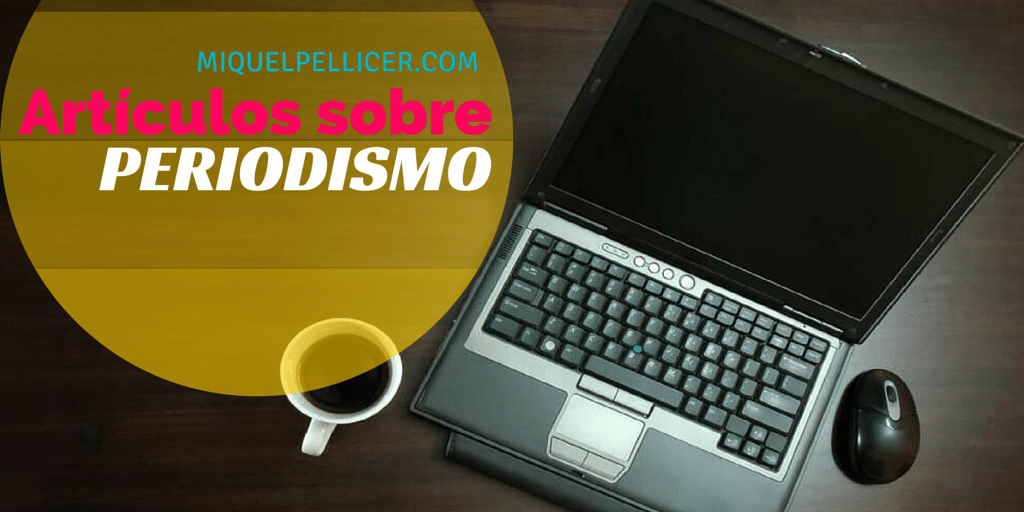 Una semana marcada por el grave accidente de GermanWings en los Alpes ha puesto en tela de juicio la labor de los medios de comunicación en la narración de las catástrofes humanas. En esta recopilación encontramos algunos artículos basados en los criterios éticos e informativos de lo sucedido en los últimos días:
ESPN, Outbrain partnership lets publishers get native placement on the sports site: http://t.co/kU0GCScvjV pic.twitter.com/RdcC7ivn0W

— Adweek (@Adweek) March 27, 2015
Meerkat is launching new features to crush its competitor Periscope http://t.co/v1YFOkmVLn pic.twitter.com/NbreRgiezL — Business Insider (@businessinsider) March 27, 2015
Els familiars del vol sinistrat demanen als mitjans que no difonguin els perfils de xarxes socials de les víctimes http://t.co/NYY5nYkEtJ

Herramientas lingüísticas para periodistas http://t.co/QuBEgm8c9X por @OlgaJeNo #xl8 pic.twitter.com/eaNyQFd2gm

— Periodismo Digital (@DigitPeriodismo) March 26, 2015

— ACN (@agenciaacn) March 27, 2015
La audiencia, protagonista en el @nytimes para hablar sobre el accidente #Germanwings http://t.co/u2C4TMYkSp pic.twitter.com/4yObmpgCvB

— Miquel Pellicer (@mik1977) March 27, 2015
[#RedesSociales] Excelente cobertura de la tragedia de #Germanwings por @NewsReputation en los medios en Twitter http://t.co/erp1a4fgU9 — Carles Vila (@1image1000words) March 27, 2015
7 digital business transformation lessons from http://t.co/lwrqw89TXL pic.twitter.com/RSHJw7fhRS

Súper interesante entrevista de @miki1977 a @Chiquiesteban, uno de los mejores infografistas del mundo http://t.co/n5WyM58kgo #periodismo

— Mercedes Ortiz (@mercedesortizz) March 26, 2015

— Vala Afshar (@ValaAfshar) March 27, 2015
Periscope, el servicio de streaming de Twitter ya está disponible http://t.co/1BE3A9G0St pic.twitter.com/yNMbV2A3ci

— Esther Vargas (@esthervargasc) March 26, 2015
Muy buen análisis @MiguelOrmaetxea Creo en la ventaja competitiva de grupos de com. con ++ cabeceras. http://t.co/S38fz0OVJH /via @mik1977 — Idoia Sota (@IdoiaSota) March 26, 2015
«La tirania del sensacionalisme televisiu de cada accident d'avió» Reflexió en calent de la cobertura de #Germanwings http://t.co/8oFXmjBI6G

— Sergi Picazo (@sergipicazo) March 25, 2015
La estructura ideal de un equipo digital según Nussabaum, CEO de Farmers & Writers, con 22 mill de páginas vistas: http://t.co/6CDpgRhNm8 — Idoia Sota (@IdoiaSota) March 24, 2015
#ElClásico, un encuentro histórico con contenido exclusivo en Twitter https://t.co/UrA4JWvyR8 pic.twitter.com/lEpoKRGgum

— Twitter España (@TwitterSpain) March 23, 2015
Claves de la BBC para hacer buen #periodismo deportivo en medios digitales http://t.co/Z5IeG1hqB7 vía @cdperiodismo — José Luis Rojas (@rojastorrijos) March 23, 2015
Los 13 mandamientos periodísticos de Katharine Viner, nueva directora del @guardian http://t.co/b5ysFUUXas #periodismo

— José Luis Rojas (@rojastorrijos) March 23, 2015
Want to save Meerkat videos to YouTube? The @katchkats hashtag wants to help http://t.co/xsjeuJkmYC pic.twitter.com/1ccq5MmEQy — Mashable (@mashable) March 22, 2015
Los muros de pago no salvarán a la prensa, por @mormaetxea87 http://t.co/Lnw6CiFKNH #CuadernosDePeriodistas pic.twitter.com/5iDlHIsAd8

— APM (@aprensamadrid) March 22, 2015
Como periodistas, personas que vivimos en esta sociedad e intentamos contar lo que sucece, nos gustaría dejar nuestro más sentido homenaje a las víctimas del vuelo Barcelona-Düsseldorf. Descansen en paz.